Discussion Starter
·
#1
·
An update for those of you that have been following our litter.
Everyone is healthy and growing like a weed. We've removed the divider giving them access to the entire puppy room and they have wasted no time exploring the new area. I also made a puppy pen out of hog panels in the backyard. Each afternoon they get to run around the yard followed by feeding time in the pen and then and hour or so in the big kennels so I can clean up inside the house. They are really enjoying all of their newly discovered life outside the house.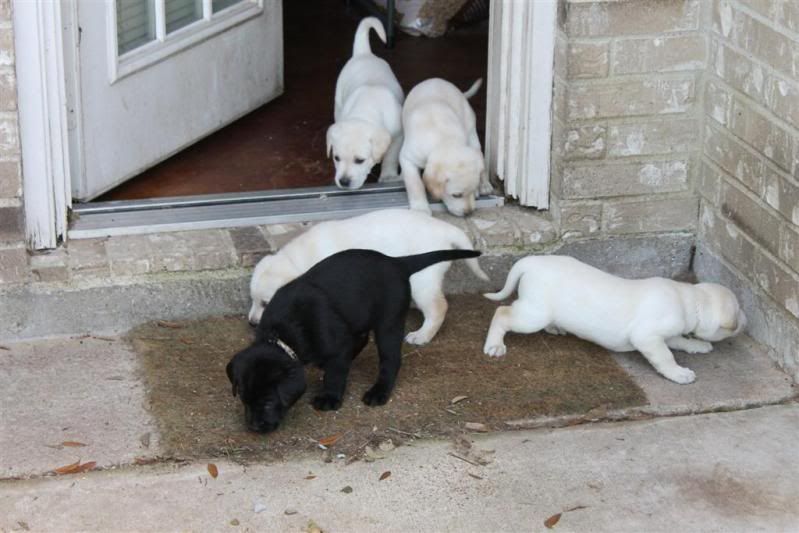 We do have one escape artist in the bunch!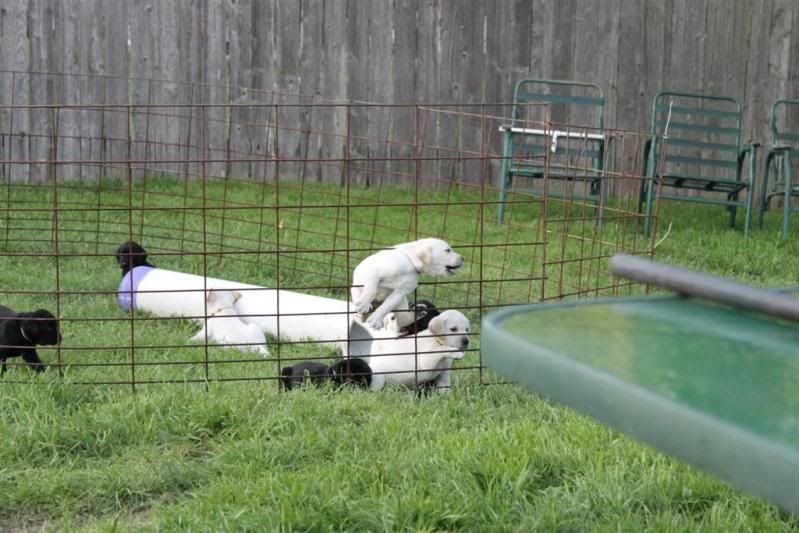 Posing for the camera...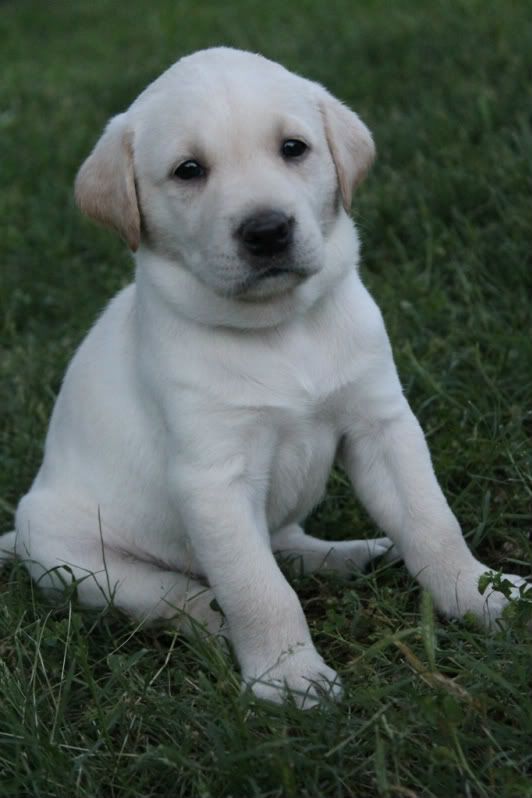 Wings!
This is our magic tube... They go in yellow and come out black on the other end...