I thought the quote was perfect for what he was talking about. The 1st of the bunch.
Ordinarily, that would rate, quoth Jacob, a hearty "well-played." But your callow years preclude your knowledge of the first if not worst of the bunch, and so as not to impugn the immediate or extended family, Our Wayne's cuz and namesake none other than Houston We Have A Problem Nutt—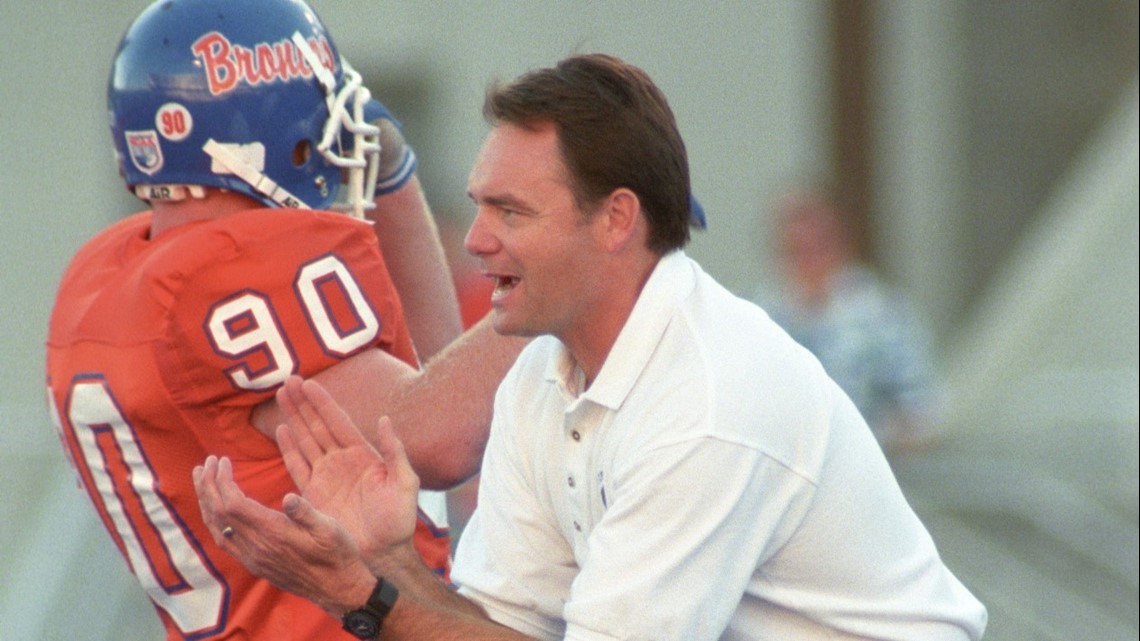 1997: With the year-long Bronco Stadium expansion project complete, Boise State looks for a fresh start under new head coach Houston Nutt.
MG