Discussion Starter
·
#1
·
These are the pictures taken at the line of Lean Mac during the Mike Lardy Beginning/Transition Workshop in August of 1999.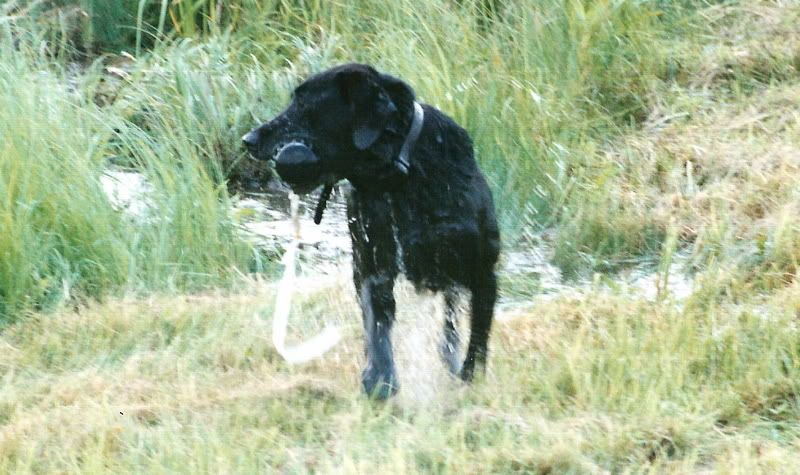 Besides Maxx there were some dandy dogs at this workshop.
Two time NAFC Candlwood's Bit of Bunny (Babe) was begging for food under the table in Mike's kitchen during our opening breakfast.
Besides my Archie who was 9 months old at the time, Ted Shih was there with his Derby dog Zowie (now an AFC and Natl Am finalist), Dave Folwer was there with his yound Qual dog Maggie (later an FC/AFC), Franz Herr was there with his Qual dog Puff Daddy (now an FC/AFC) and Ray Voight was just 16 and running his hunt test dog at the workshop.
Times have changed. Archie and Maggie are at the Crystal Bridge, PD is retired. Zowie is still running but maybe losing a step, Dave Smith is now on his own and Ray Voight is Mike's main assistant.
Relish your time with your dogs and take plenty of pictures. This essay is a testament that our dog friends are never with us long enough.
Hope you enjoyed the pics, which are copyrighted by the way.
Tim