For several years, I have hunted geese on Thorson Pond. The adjacent 80 acres is either corn or beans. This year it is beans and that means fewer geese. However, there is corn across the road to the east and north.
The blind has always been situated on the north shore of the pond. However, the high water the last few years has been creating havoc with the tall pines nearby. Several have fallen and that has resulted in building the blind on the other side of the pond. The metal frame was easy to move and a platform was constructed to support it.
initial platform build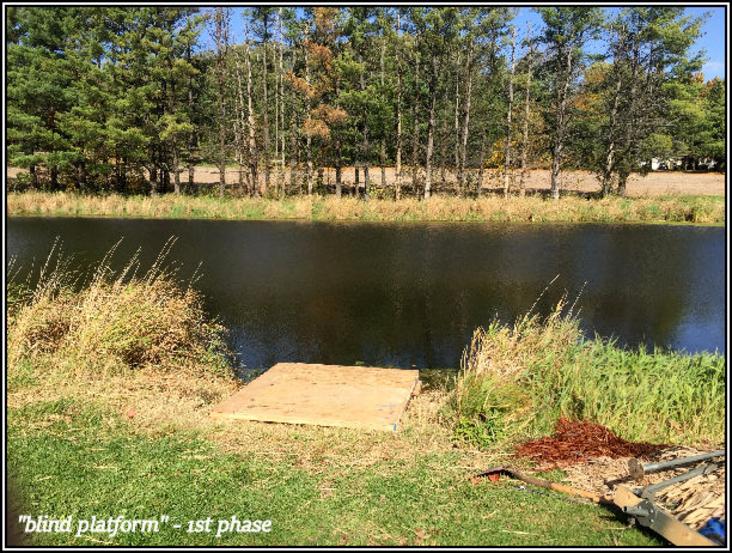 the "dug out" style frame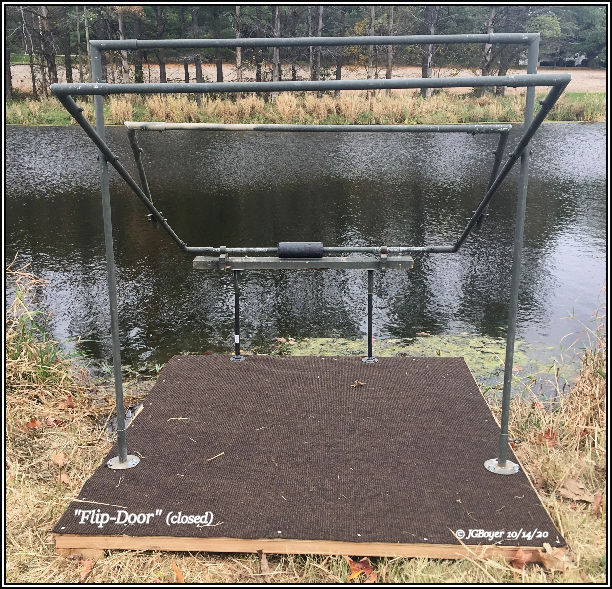 the initial "cover-up"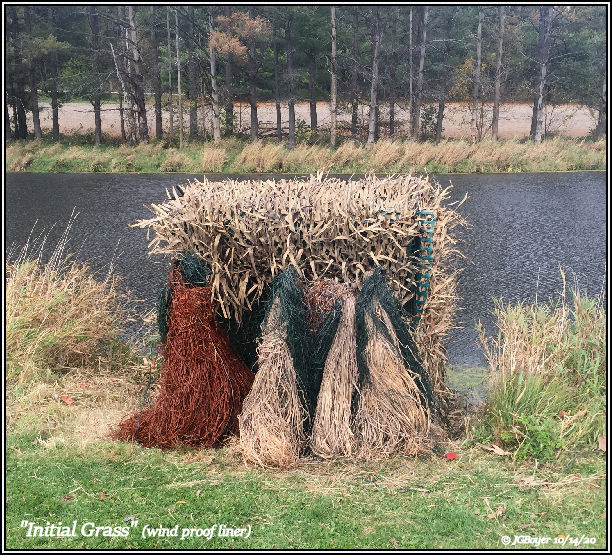 after blending & adding willows