Discussion Starter
·
#1
·
1-8-1999 / 4-2-2012
Cappy crossed the bridge today at 13 years, 2 months and 3 weeks of age. He spent all but the first 7 weeks of that time as my constant companion, best bud, and hunting partner. Carol called him my "yellow shadow" and he was the very personification of what a "Yellar Dawg" is supposed to be; loyal, loving, devoted and always anxious to please. He never seemed content unless or until he was at my side.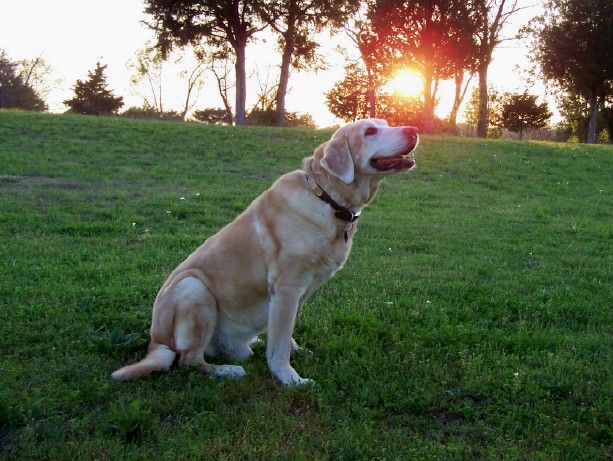 Cappy didn't have a mean bone in his body. In fact he actually seemed to have a sense of humor and loved to play with children, other dawgs and he even welcomed cats into our home. He generously shared his food, treats and toys with them without a complaint or growl. He has been a wonderful mentor to 7 year old Remi and 2 year old Rusty as they joined our family. As an example, Cappy was patient and affectionate with his new little bro, Rusty ...even following an obviously painful surgical ordeal.
Sensitive content, not recommended for those under 18
Show Content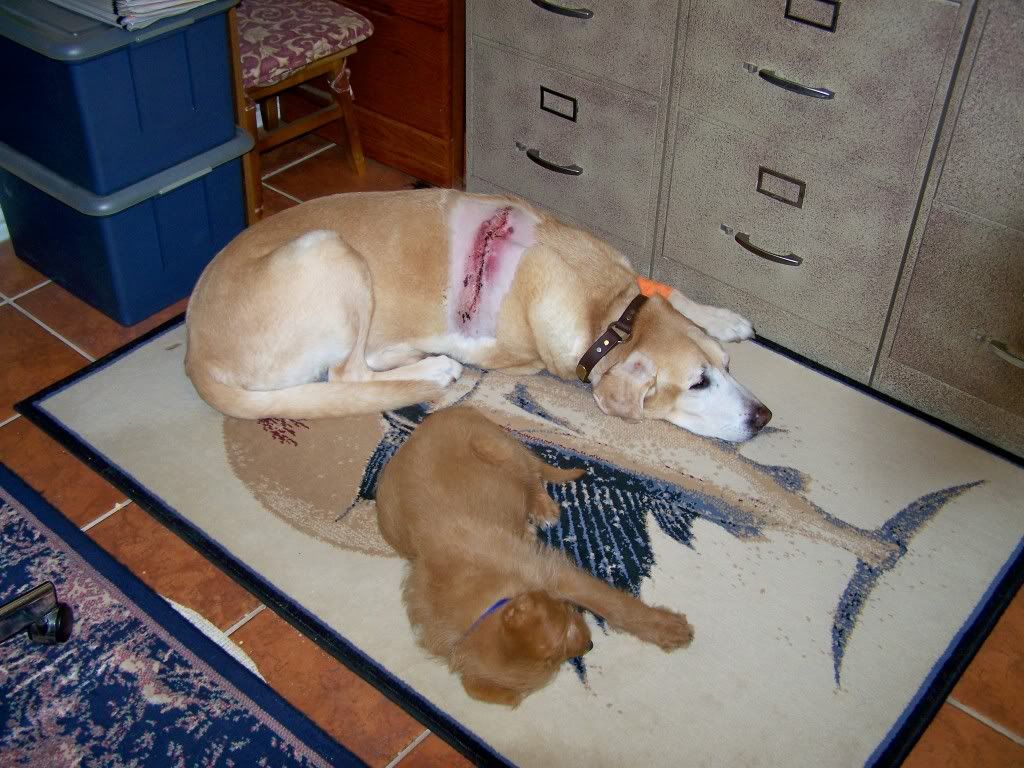 For eleven of his years Cappy was an outstanding waterfowl retriever as everyone who ever hunted with him would tell you. Sadly, he was stricken with both mast cell cancer and laryngeal paralysis in February of 2010, at age 11. The surgeries ended his hunting career. However, he still went out with me virtually every morning for the next two years and watched Remi and Rusty go through their morning training drills.
Following his last surgery, I promised Cappy that he would not have to endure any more, and that he could fully retire and stay with us as long as he was physically able, as long as he wasn't in unreasonable pain. He put up a valiant battle over these last twenty six months but his health steadily declined. Finally, with muscles weakened by atrophy, growing difficulty breathing and with failing bodily functions, he told me several times ... "It's ok Dad ... I'm ready now." It was me who wasn't ready.
Grammy gave him breakfast and their usual ration of bananas before we left the house today.
Carol and I stroked his head and massaged his eyes and ears (he always loved that) as he took his final breath at the Vet's office. I told him that we loved him very much ... but he already knew that. I'll always be grateful for his devotion, the many great experiences we shared and a wonderful life together. Remi, Rusty, Grammy, Mommy and I will miss you more than words alone can express. Be patient "son", Daddy will join you one day and we'll be together once again in a place where there will be unlimited numbers of ducks to hunt and it's open season there all of the time.
A few links below ... this one is from his very first live bird training exposure as a 4 month old pup. Look at that prey drive and hard charge ... a trademark of Cappy's for years to follow: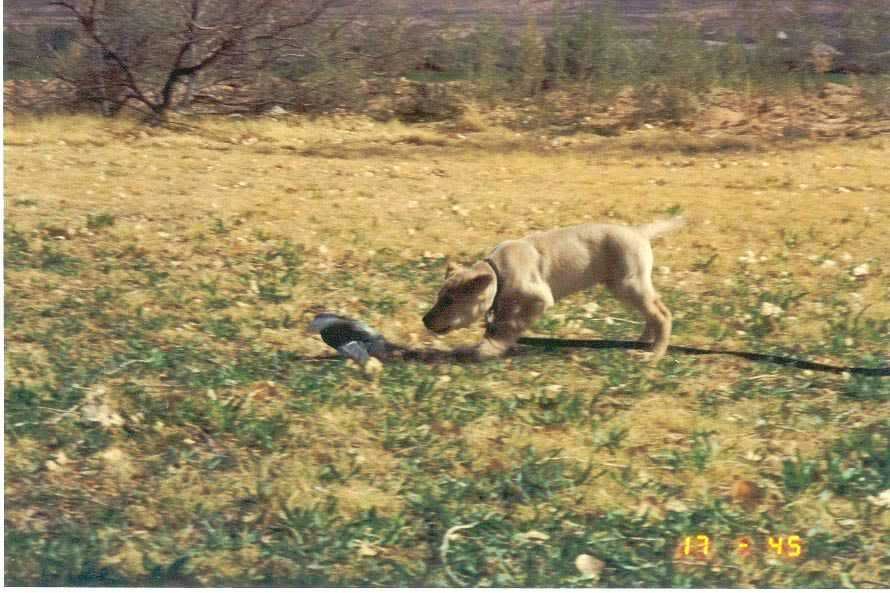 Next one is of him at age 6 and in his prime, enjoying a short training break:
Early last January, Cappy and his favorite pals on his 13th birthday:
http://img.photobucket.com/albums/v413/NevadaJim/Cappys 13th Birthday/100_7716-8.jpg
Finally, we took Cappy to our wetlands after our morning hunt on the last day of season, January 29, 2012. It was one of his favorite places. I planted a duck shot earlier in the morning and allowed him to make what we knew would be his final water retrieve. If you look closely ... you can almost see that he's smiling through the feathers. Yellow dawgs have a way of doing that.
http://img.photobucket.com/albums/v413/NevadaJim/Cappys 13th Birthday/100_7689-8-1.jpg