Journal Entries:
Nov 17 Tuesday 38°F - scouted for geese on Thorson Pond and a good bunch was there...planned to hunt tomorrow. However, the next day will be warmer.
Nov 18 Wednesday - up at 5:30 am and sat on the edge of my bed for 15 minutes discussing "Today or wait a day?" When you are 80 years old that is done almost habitually. Finally, the voice of reason says, "You are awake....might as well get it over with." From that moment on, it is easier. The ritual of layering clothes begins plus making sure body functions will last at least until noon.
The sun is just peeking over the barns to the south as we arrive (me, Pounce and Gigi). Gigi goes so as to not have a barking dog in the house when Pounce and I are hunting. The five minute drive does not take long and soon, Pounce is running around on the bank of Thorson Pond as I throw out a different look of floating decoys. They are close to the shore and very realistic. I know we are early, but that is much better than being late. The cold wind found another way to sneak into the blind and several minutes were spent clearing that issue up.
Since my hearing is not very good, geese can get close before I know it. However, it was over an hour before the first flight. Two flocks flew east south of us and then the wind picked up. It got windier and colder. Checking the camera time (later), it was almost 9:30 am when the meaningful action began. A rather large group boldly came right in. Pounce and I were ready. The anxious feeling of converting to shooting left-handed has almost vanished. I shot three times and two geese were down hard in the pond. Pounce quickly retrieved the closer one and was soon coming back with a second. As I bent over to take that goose, two legs each brandished a band. It has been several years since the last one......but two?? This was magical. It will be interesting to see where they were banded.
About twenty minutes later, a group buzzed over the blind (headed south) and disappeared. After a few minutes, I stood up to see if they had landed in the stark, no cover, bean field. They had not, but there was something out there about 100 yards that looked like a dead goose. Pounce was sent from the goose blind to run a blind. When excitedly she grabbed on, there were floppy parts. However, her body language was way ahead of the actual pickup. My third shot had not totally failed and this retrieve completed a three goose limit for Illinois.
Thinking back to the early morning when I had to talk myself into going hunting, it will be extremely difficult to duplicate this hunt.....but more than likely....next time, I'll just simply go and be done with it.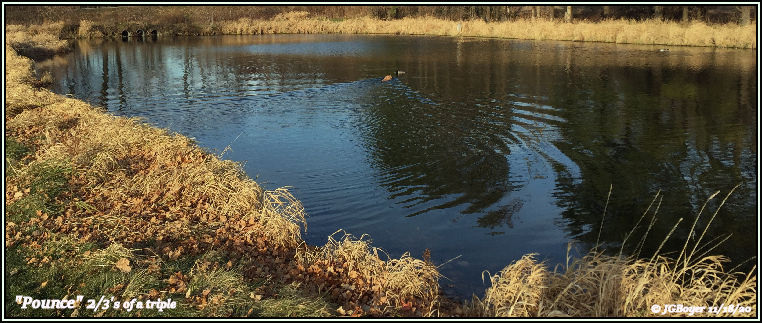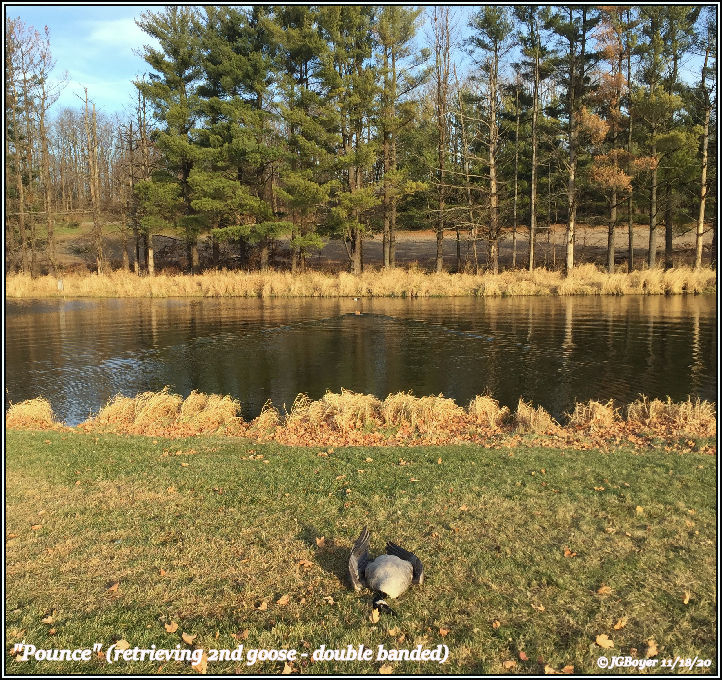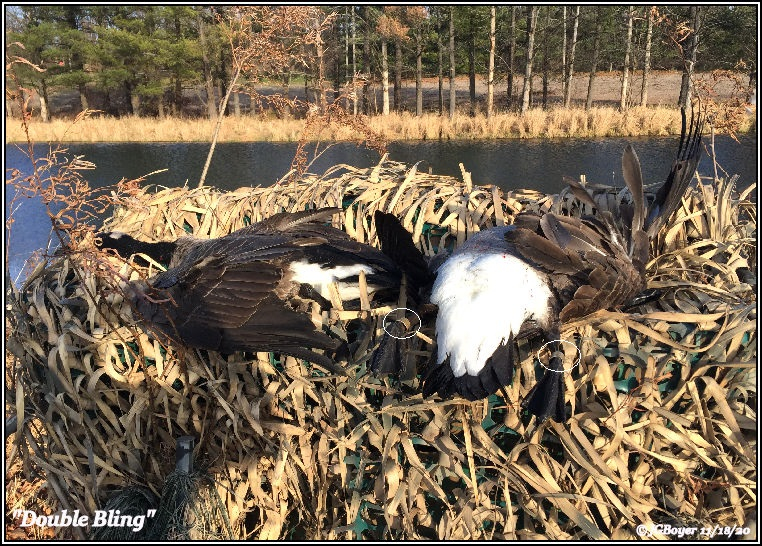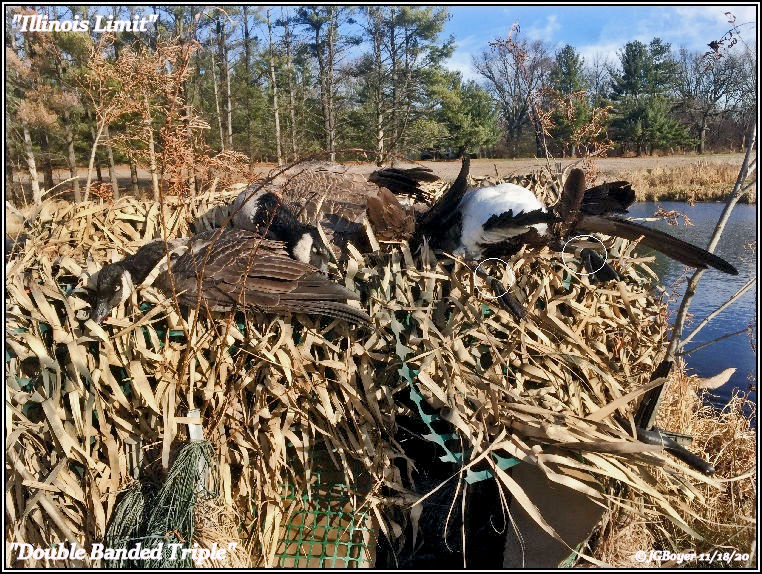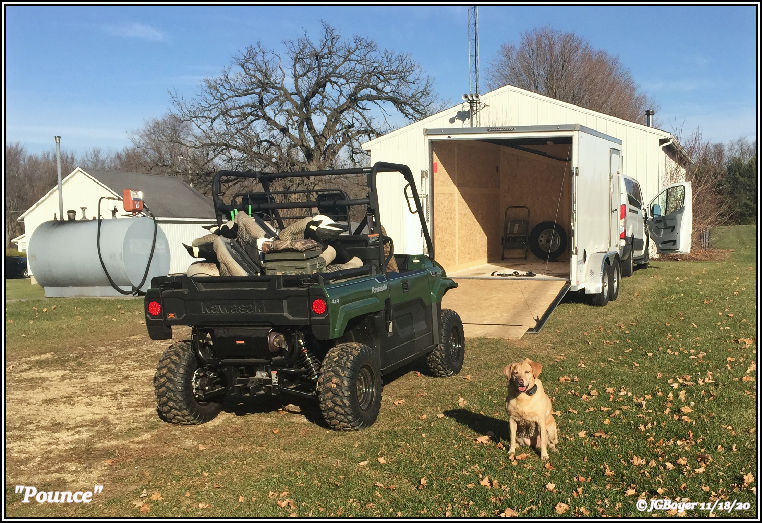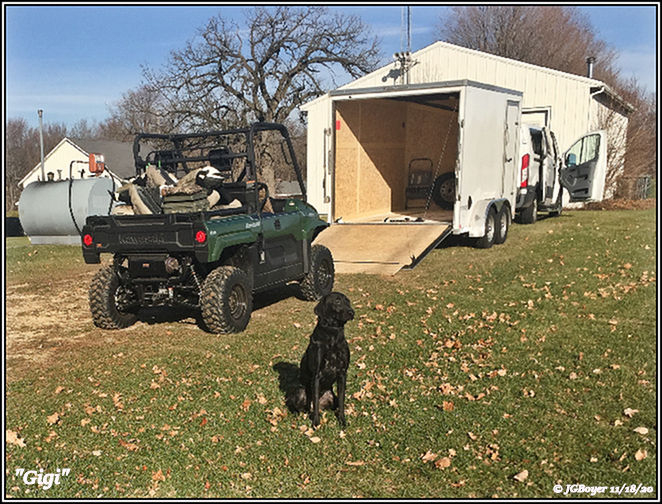 Goose Bands
(link)