Stephens Southside Slim MH...R.I.P.
Below is a picture of my beautiful boy Slim. Slim did not look like the picture when he left this world. He had been ravished by blastomycosis. His case did not result in his internal organs being attacked initially. In fact, he fought the fungal infection for about two years with the effects limited to his extremities in the form of sores.
I made sure Slim had plenty of ducks, bumpers, walks, trailer rides, etc. He even passed two HRC Finished tests last fall while affected and competed in the SRS here in Georgia. I tried to run him in a qualifying stake last fall but the infection had gotten hold of him pretty well and he was feeling poorly during the event...I let him get his birds in the fashion he wanted then quietly retired him for good.
I hand dug his grave today alone. I placed his once strong body in the ground and said goodbye.
Some may question the pics of Max here but I decided to forgo training today and being that Max is leaving me tomorrow for a possible new owner I opted to take some pics of him and share with some folks who share the same interests as I. It is hard to say goodbye to my friends...either selling them or especially through death.
God speed Slim Dog...you will be missed!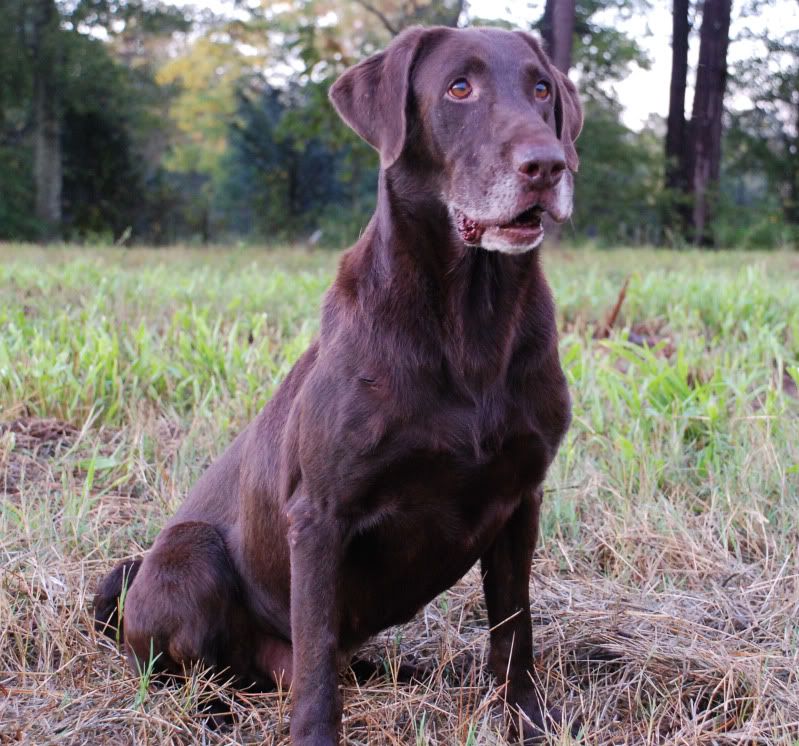 .