Discussion Starter
·
#1
·
Thank You All, It has been FUN!
Or
The 2007 NAHRA Field Test Report
By
Ken Bora
cross posted on the NAHRA fourm
Well Boys and Girls, another NAHRA field test is in the books. The 23 summer of NAHRA Field Tests put on by the Lake Champlain Retriever Club. And the 5th test in a row that I was chairperson of. I am very pleased to report that this will be my last summer of chairperson duties for this test. Five in a row knocks on the door of burn out and I have found a willing and able club member, eager to take the reins. Bill Preston actually volunteered! Remember that name, he will be doing the cold calls for judges in the future. Actually I do not do cold calls anymore. Helpful hint, Email gets deleted with a keystroke. Phone calls put people on the spot. If you want to round up judges, write a letter. By hand! Mail it with a self addressed stamped envelope. You still will end up calling folk. But a letter lingers on the desk with the junk mail and gets pondered. But anyway, I digress. I want to take this opportunity to thank everyone who made this great event possible. Our landowners Ed and Nancy Christopher and Ned Spear. Judges extraordinaire Jim Karr, Debbie Brennan, Tom Moore and Steve Benoit. Now we had Sal Garofalo lined up to judge with Tom Moore but at 2:00a.m. Friday Morning Sal's drive shaft fell off on the Jersey Parkway, on his way to Vermont. Steve Benoit filled in with a half-day notice and brought a grandson to work the test! I would like to thank ALL the club members who filled the fields and marsh with helpful hands. Mel and Maria McKnight. Wayne and Dale Goodrich, Jeffery Hanson, Katie Goodrich. Bill Preston, Colin Keenan, Dave Armstrong, Doug Martin & Son, Vicky Shepard & Bruce Whalen (little Bruce), Bruce Butler, Rick Irick, Paul Stuart, Deb Brown, Tiny Brown and anyone else I may have forgotten. You did a great job and some ran your own dogs as well as working. Very Special thanks to all of the folk who traveled far with gas so high to run our humble test. The sky was blue and the air cool and comfy. No bugs were on the grounds! A great weekend of dog work! I can't wait until next year when all I will have to do is sit in the canoe and plant the blind (I did that this year as well :lol: ). Only thing I will miss, not being chairperson. Only thing I really enjoyed the past five summers. Standing in front of the group of anxious faces, calling the names and handing out the ribbons. I always enjoyed and looked forward to that task 8) .
Now of course some snap shots of the Field Test
Here is Susan Wright and a Toller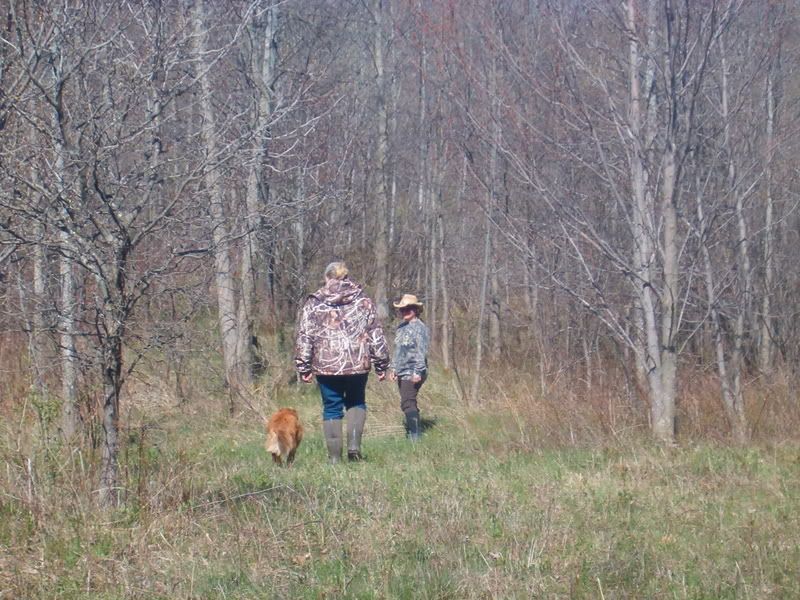 Getting instructions on the trail from Debbie Brennan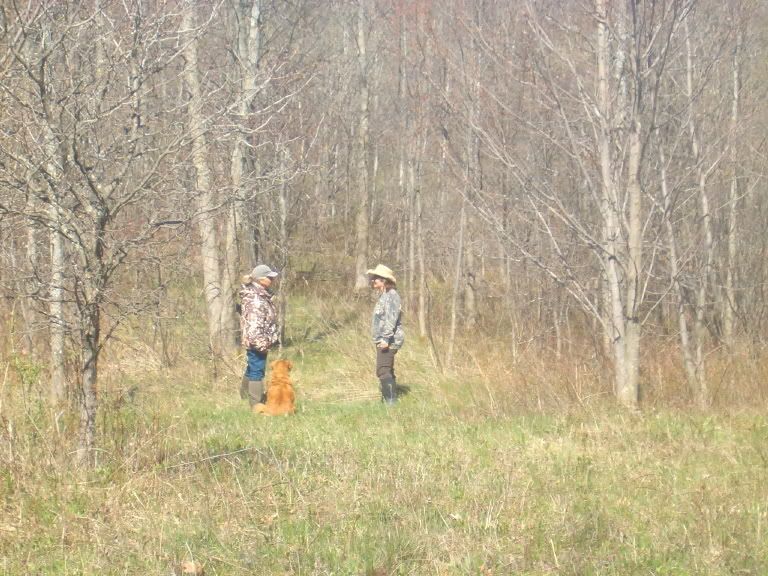 Toller gets the duck!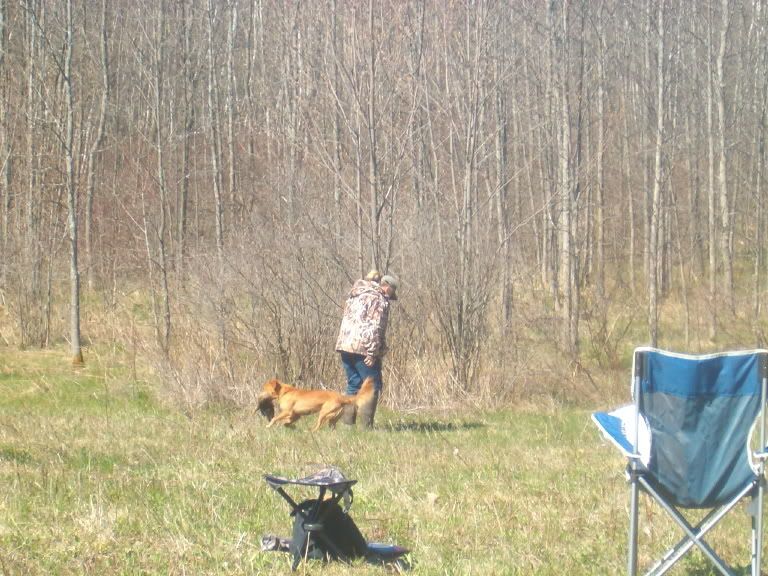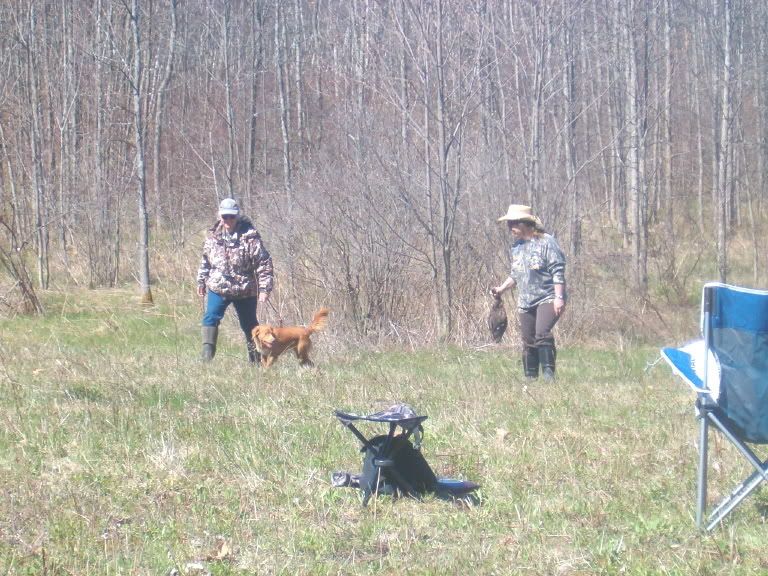 Mel marshaling, Bingo on a down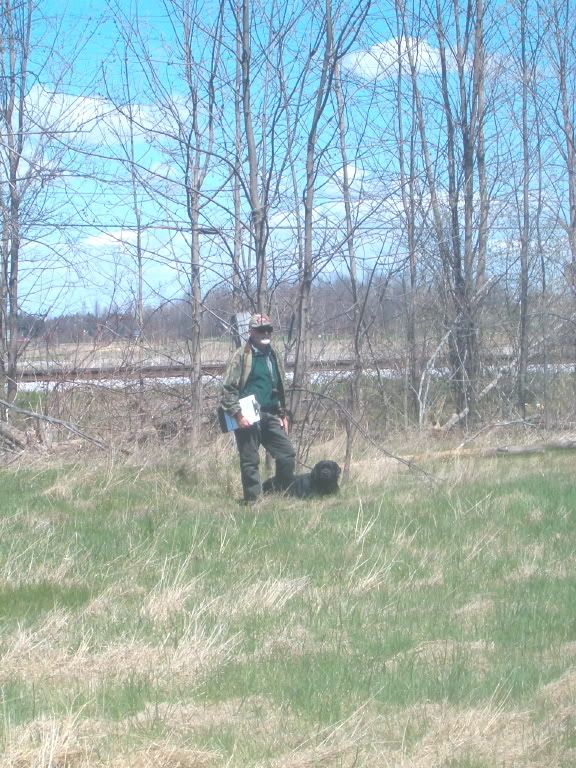 My Chesapeake Ice with a duck. Photo by Maria McKnight, thank you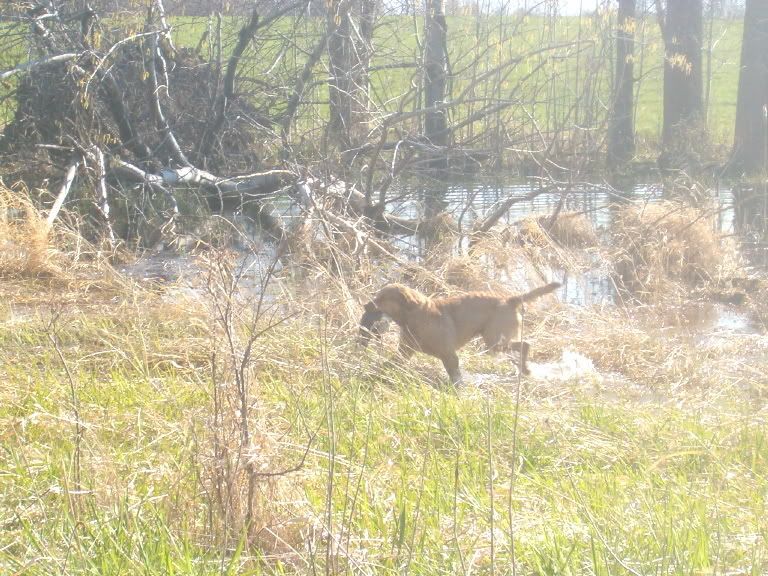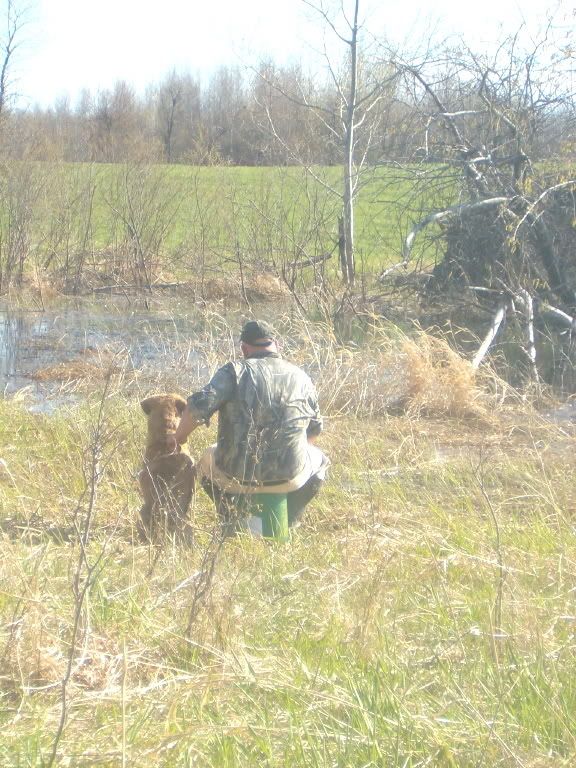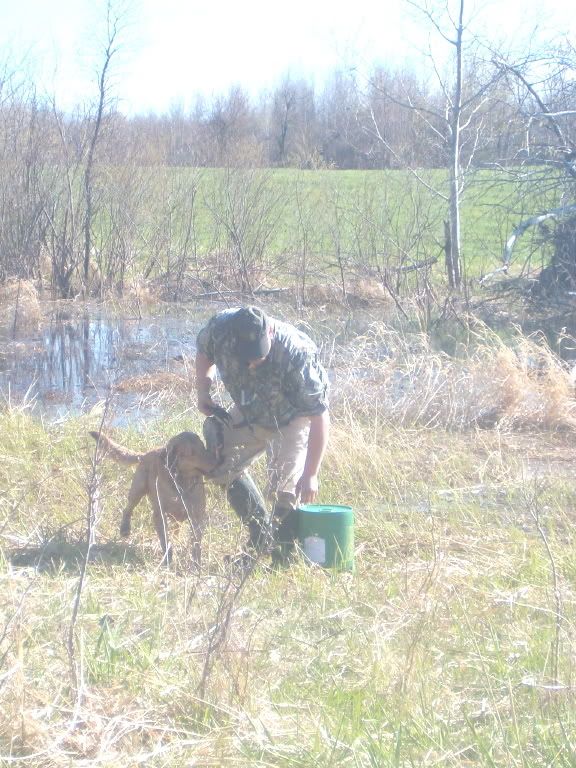 Deb Brown, Robin Brennan and Doug Martin discussing why the shot gun did not go off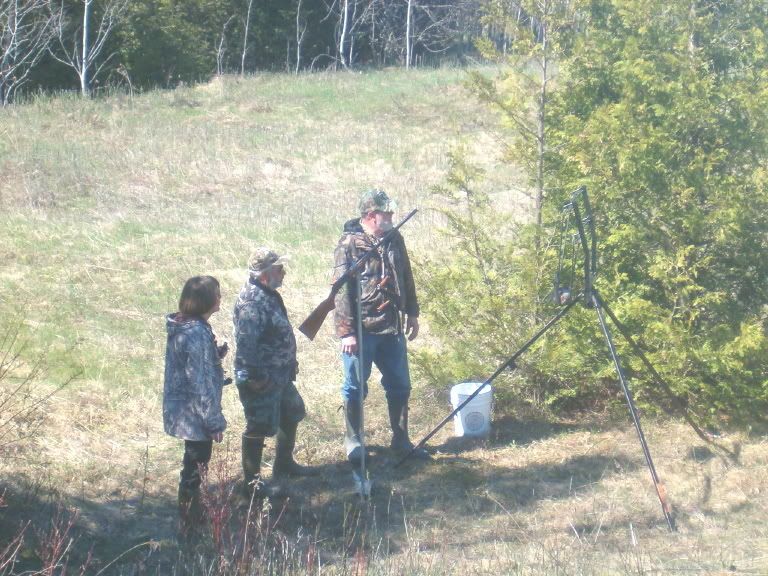 Next years NAHRA chairperson Bill Preston with a Labrador
This is the gallery of Senior 2 Sunday afternoon. The test is on Ned Spear's property on rt. 78 right next to the Missisquoi National Wildlife Refuge. And, in the Gallery, is Ned Spear himself!
from the other side, so who knows why it is so cool to have Ned Spear lounging at a NAHRA Field Test? Hint, what happend in 1982?
This is Dave Combs with the black dog, under the watchful eye of Jim and Debbie
The black dog thinking about going a bit early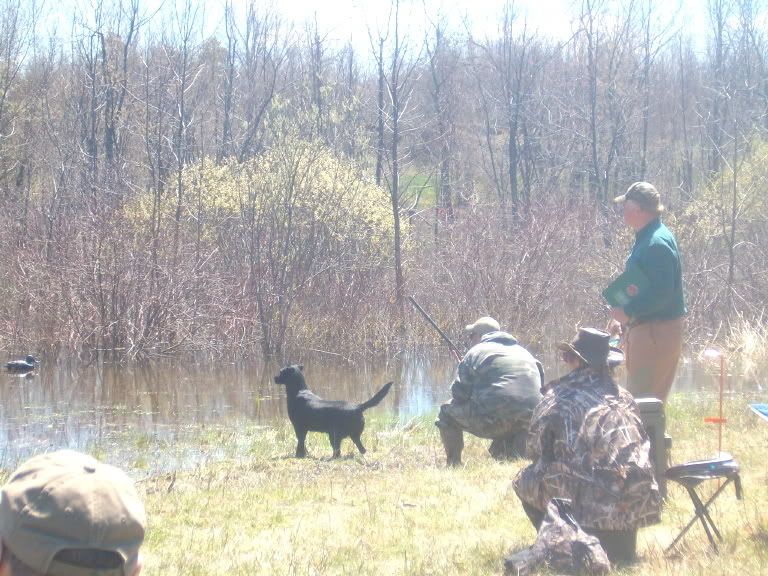 and sitting back down
This is Ned Spear, Susan Wright and an obscured Doug Martin watching some dog
Rick Irick and Dave Combs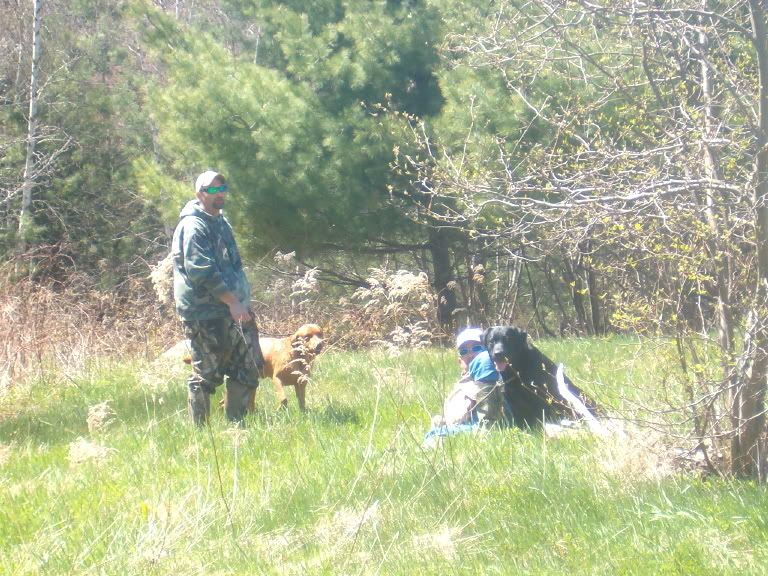 Paul Young with another ribbon for Belle!
Brad Sisson representing the Chesapeake's
at the end of the last day, all that is left is sort and freeze the ducks and play with the pups